Receive leads details and SMS alerts straight in your mobile phone
With SeoToaster CRM Ultimate Edition, you don't even need to be in front of your computer to get all important messages about lead activity. You can easily setup alerts to be sent by email or SMS straight to your cell phone.
This can also really make a difference from your competition, as you can send SMS and email messages to all your leads in the same fashion!
You can also create task alerts to remind your sales force of upcoming or due tasks, which you can configure in the Lead Config tab. 
Don't forget to set action emails for task reminder in OTHER / Action emails & SMS / Lead / Task reminder section, where you will find pre-set messages that you can configure at will.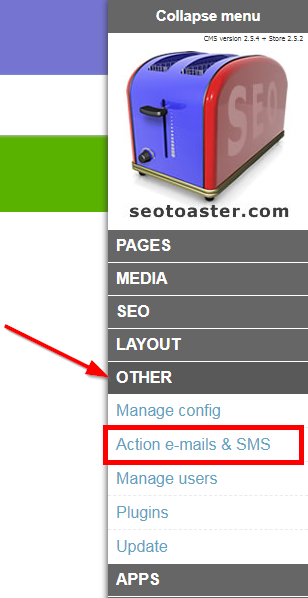 Finally, you can also set SMS alerts on any Lead Web Form. Open the Form Properties, then navigate to the bottom of the window to the field entitled "Add your mobile to also receive lead details via SMS".
You will then receive all lead details upon form submission on the number you indicated.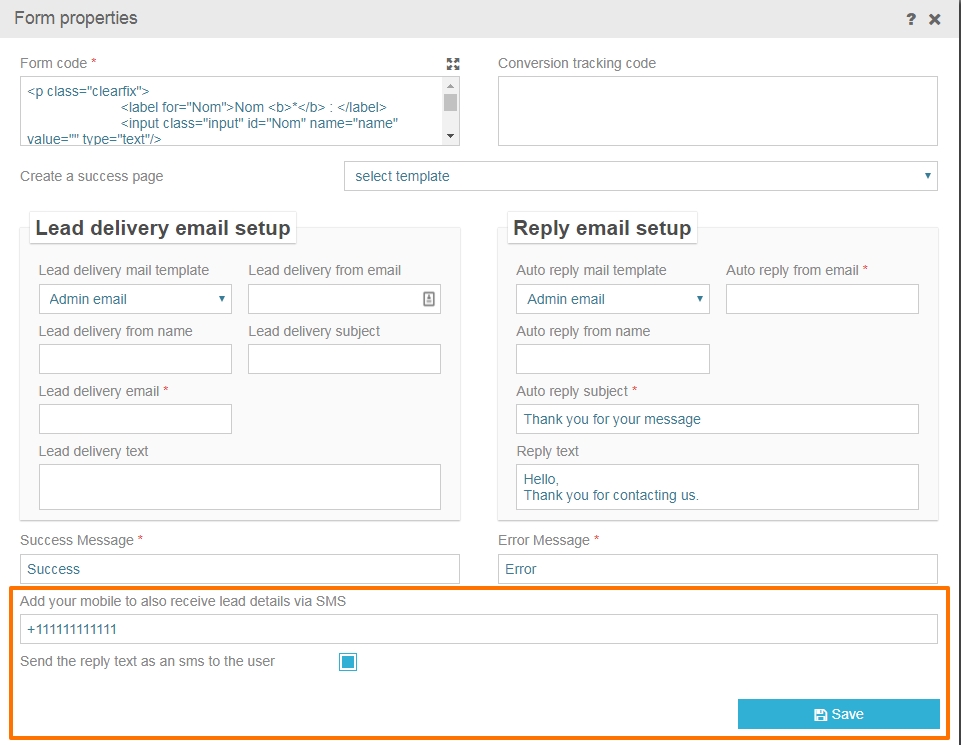 More SeoToaster CRM Features