Automate email tracking and lead nurturing with SeoToaster CRM Ultimate Edition
With SeoToaster CRM Ultimate Edition you can track all your outbound emails, see who's opening them and who's looking at the attachments.
You can then nurture your leads into automated email marketing drip sequences. Click on the Email Sequence tab on top of the screen, then on the Email tab, and manage your email follow-up sequences which you add leads to, or send right away.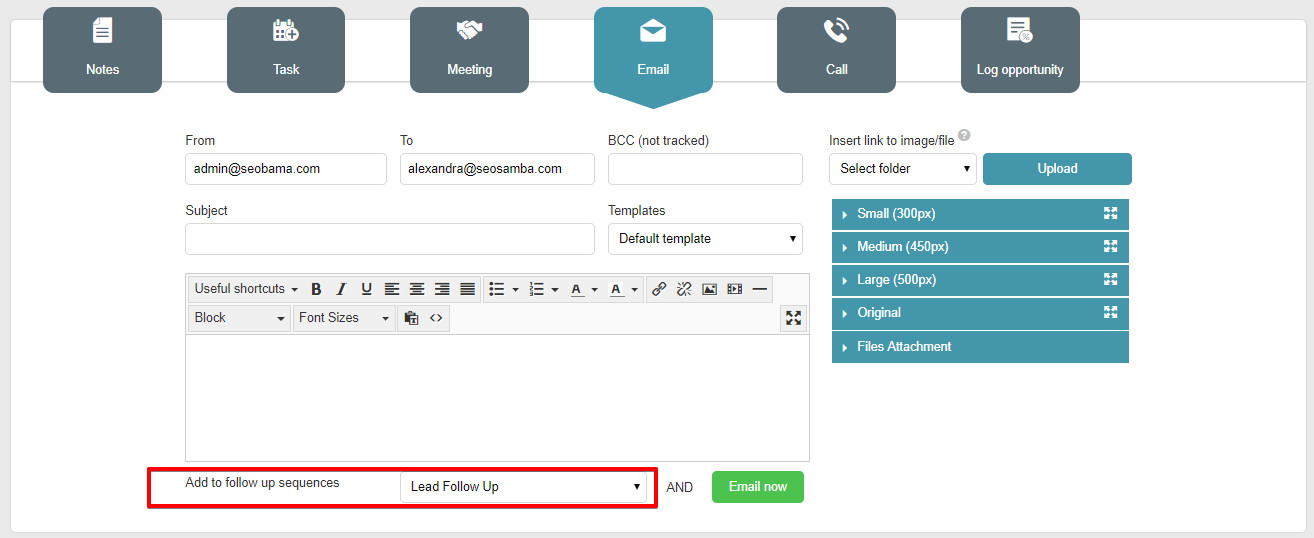 Once your email follow-up sequences are set, you can assign leads to any email sequence you want. Select a lead, then click on Email Sequence dropdown menu to subscribe to the relevant sequence.
Note that you can also subscribe contacts automatically to specific sequences as part of pre-set Workflows.

Tracking all your outbound emails is very easy, just go to the Timeline section, and use filters to see all Email tracking activities in real-time, from sending to opening emails and attachments.