Aknowledged SeoToaster Experts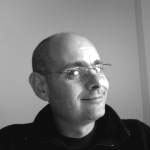 Sante J. Achille
Sante has a degree in engineering and has been working on the web since the very beginning of the commercial World Wide Web in 1994. With over 15 years of hands-on experience, Sante has optimized and reviewed hundreds of websites and worked for companies of all sizes.
Sante is a seasoned web marketing consultant capable of finding the right solution for you and your company, knowing that one size does not fit all.
As a professional search marketer, Sante offers web marketing solutions in both organic placement and Pay Per Click Campaigns.

A detailed and always up-to-date CV is available for download at here.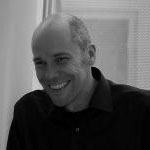 Eric Kubitz
Eric Kubitz is a german based SEO-Consultant for "Quality Sites" and owner of the CONTENTmanufaktur. He is a skilled journalist and founded some internet companies. Because of his competencies, his customers are mostly german magazine and book publishing houses. Also have a look on his SEO Book.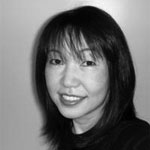 Motoko Hunt
Since Motoko established AJPR in 1998, she has been providing online marketing services targeting Japan and Asia to companies from around the world and helping them to enter the Far-East market using the Internet. Her search marketing consulting services with her extensive knowledge of Asia and Japanese markets, have been highly valued and have made a big impact on some of the world's popular multi-national brands' search marketing campaigns.
A number of her articles have been published on industry websites and printed media including MarkeZine, Multilingual Computing and International Journal of Localization. She also writes about the Japanese online market on her blog at AJPR.com.

She is a frequent speaker at search marketing conferences globally and gives seminars and trainings about search marketing targeting Japan and Asia.

She is a member of the Board of Directors of SEMPO (Search Engine Marketing Professional Organization) and a Chairman of SEMPO Asia-Pacific Committee. In March 2009, she received the first SEMPO President Award for her support and dedication to the search industry and SEMPO organization.