All in one CMS + E-commerce + Membership site + Blog
On top of a being a powerful content management system, membership system, and shopping cart, SeoToaster is also a remarkable blog posting software.
In fact, SeoToaster integrates all the benefits of a classic blog platform, featuring all the technical requirements to be indexed by Google News and Yahoo News, and enhanced by a full blown PR distribution network when hooked to SeoSamba's SEO PR distribution services.
Our system is both flexible & powerful. You can turn SeoToaster powered websites into blogs, or you can have a blog sitting next to your main website or web store. Easy as pie, simply name a folder for your blog and/or news/PR and it becomes functional immediately.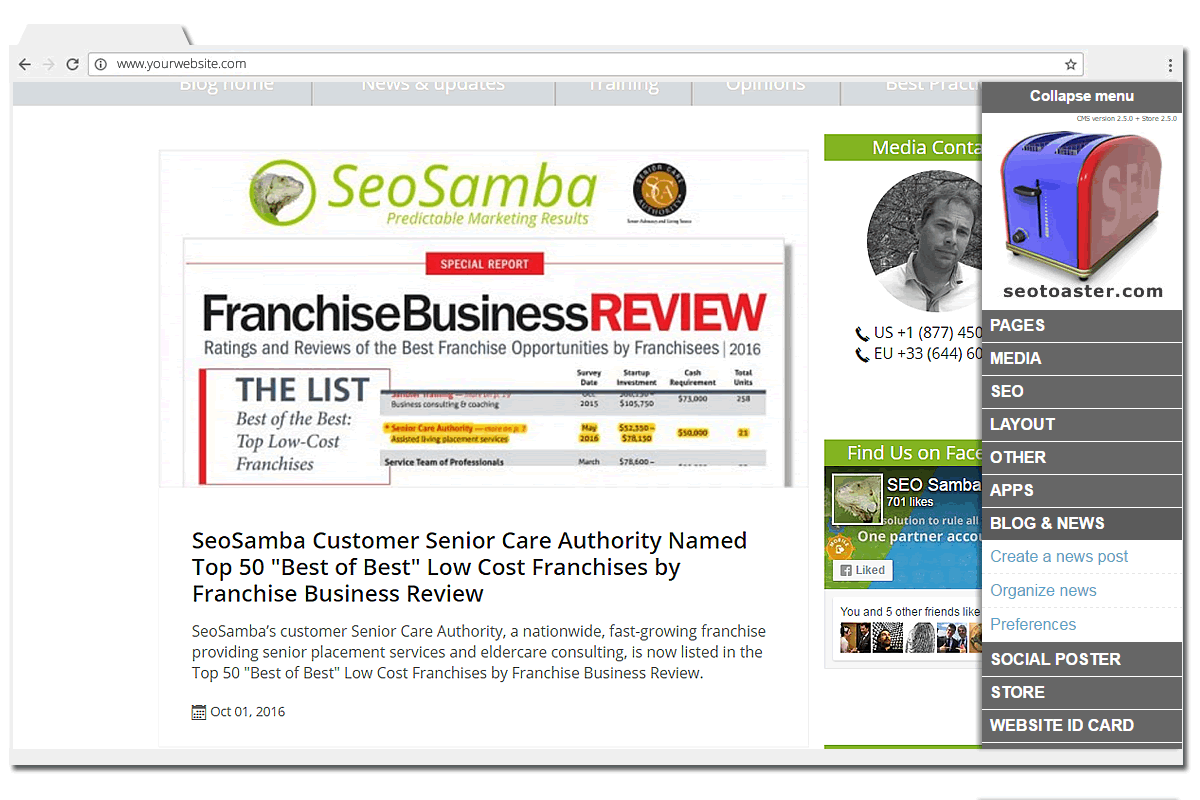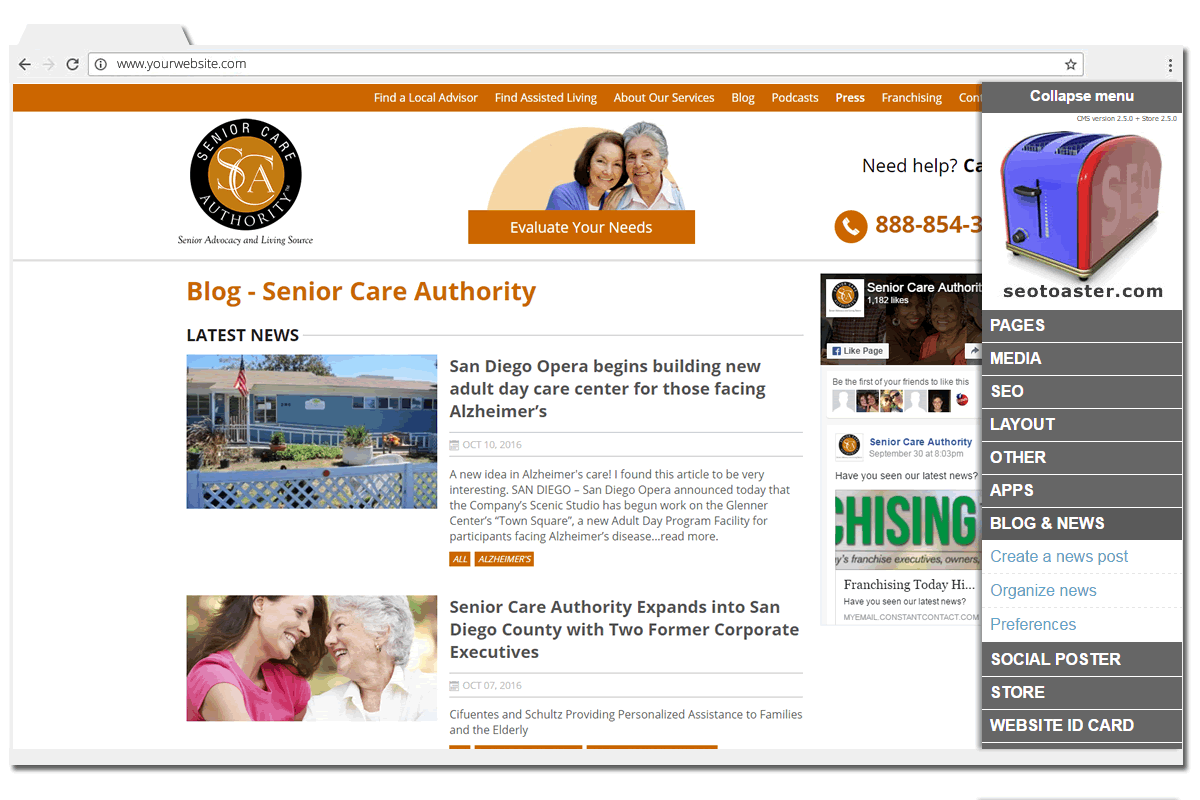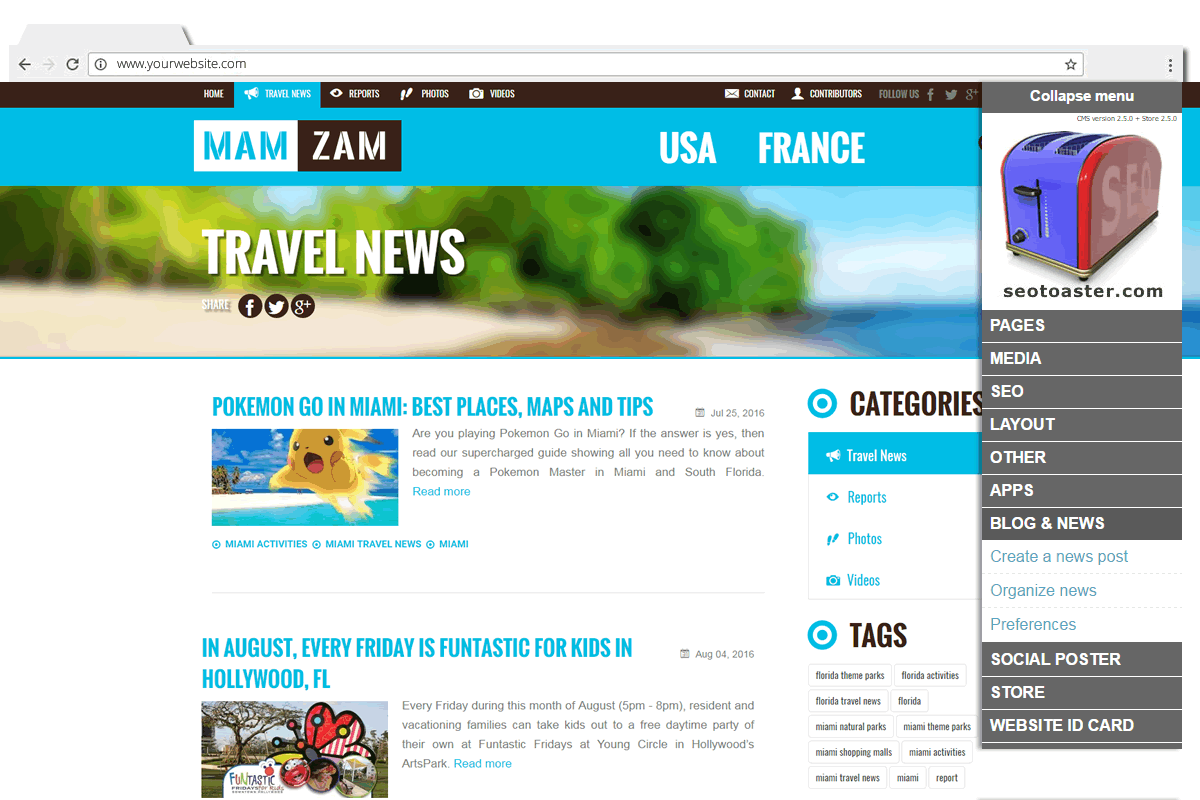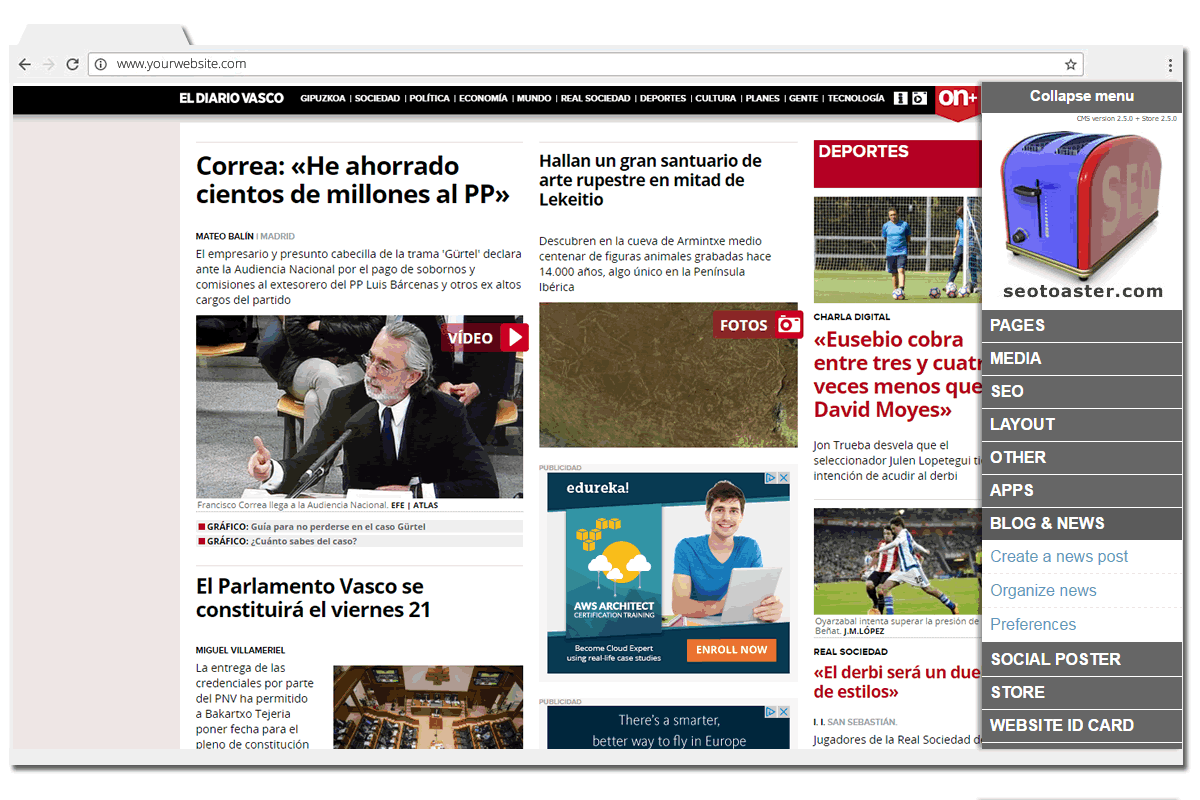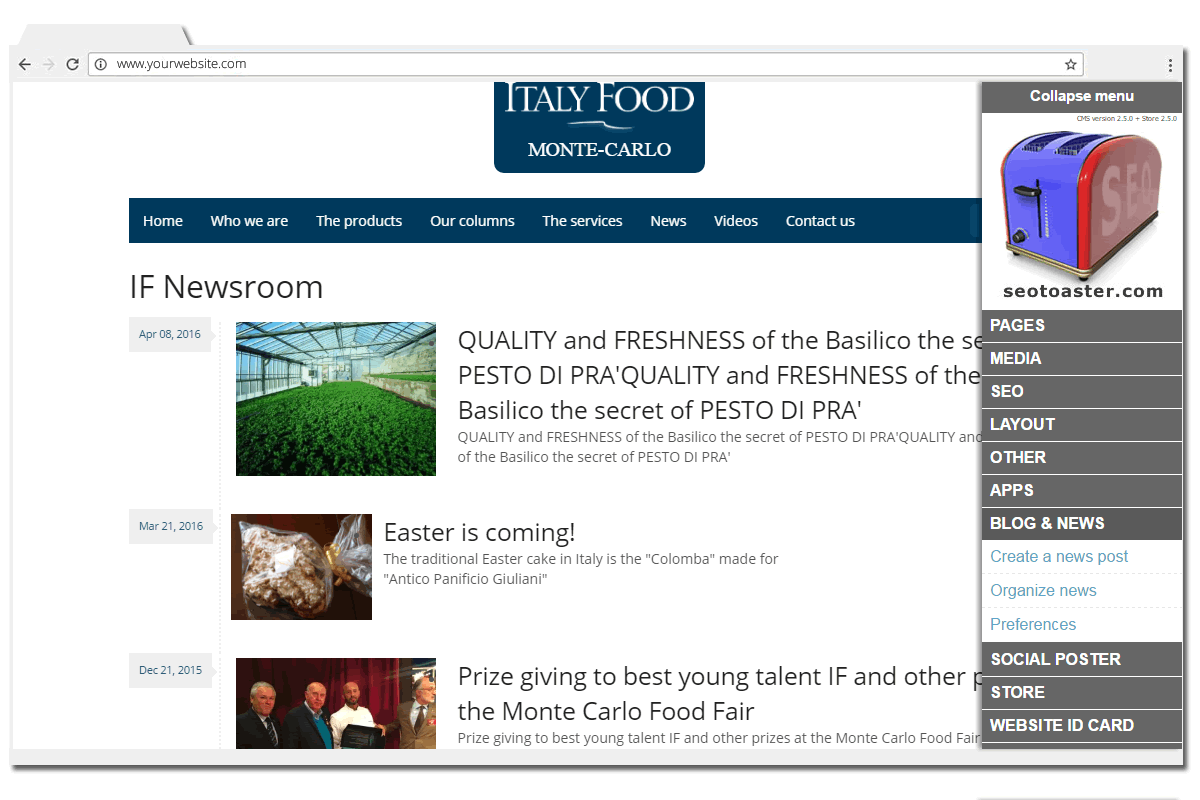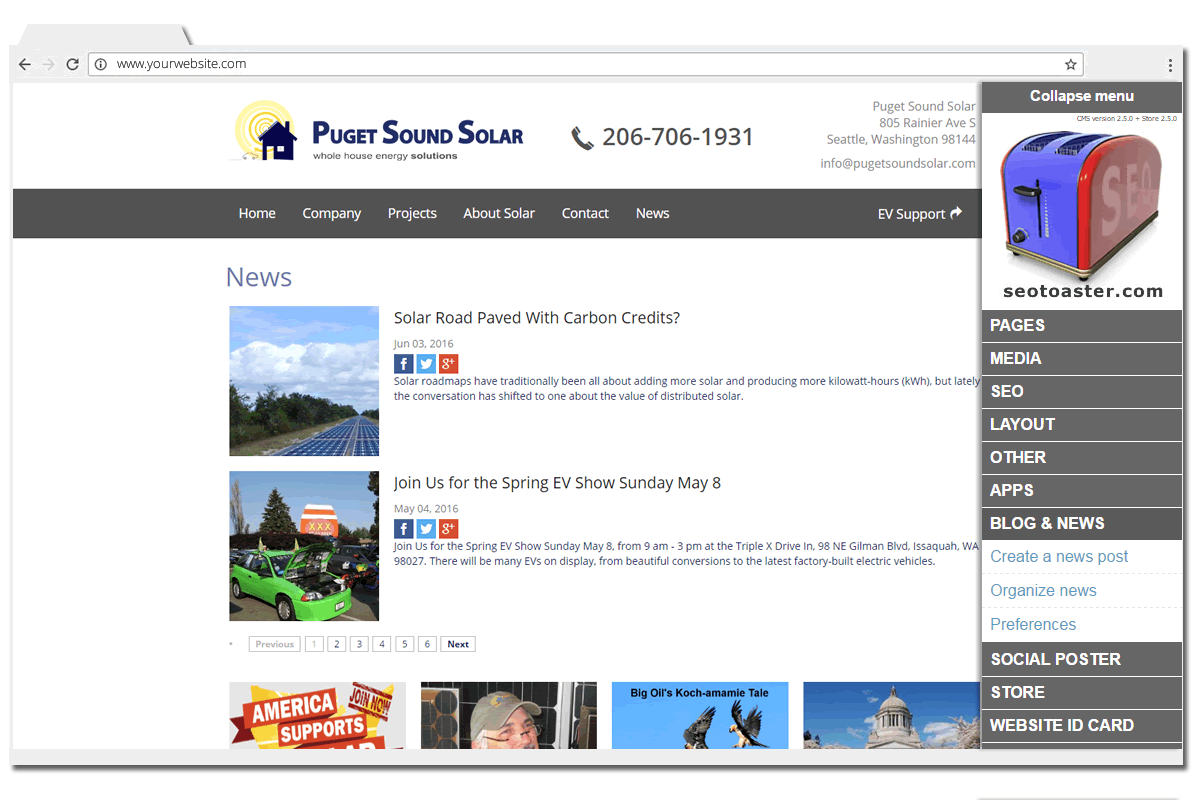 All The Features You Expect From A Professional Blogging Platform
With SeoToaster, it's dead easy to schedule blog posts in advance, and categorize your posts anyway you like. You can also call a list of posts, feature multiple posts on a single page, and call content, category, or featured related pages with a simple widget too.
You can also very easily password protect your blog posts, just like any other pages or products listing (great for private sales) using SeoToaster.
You don't have to log into SeoToaster to moderate comments, instead, you receive a comment moderation request via email, and publish or delete comments in one click.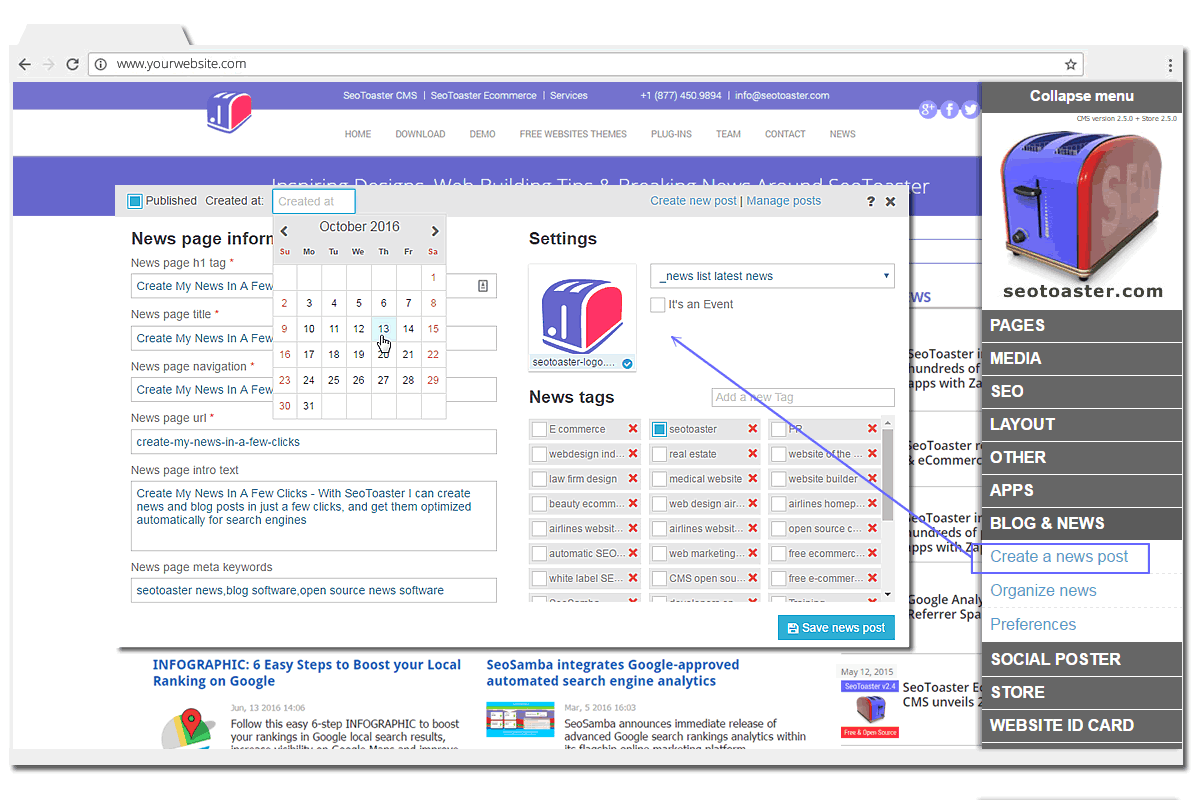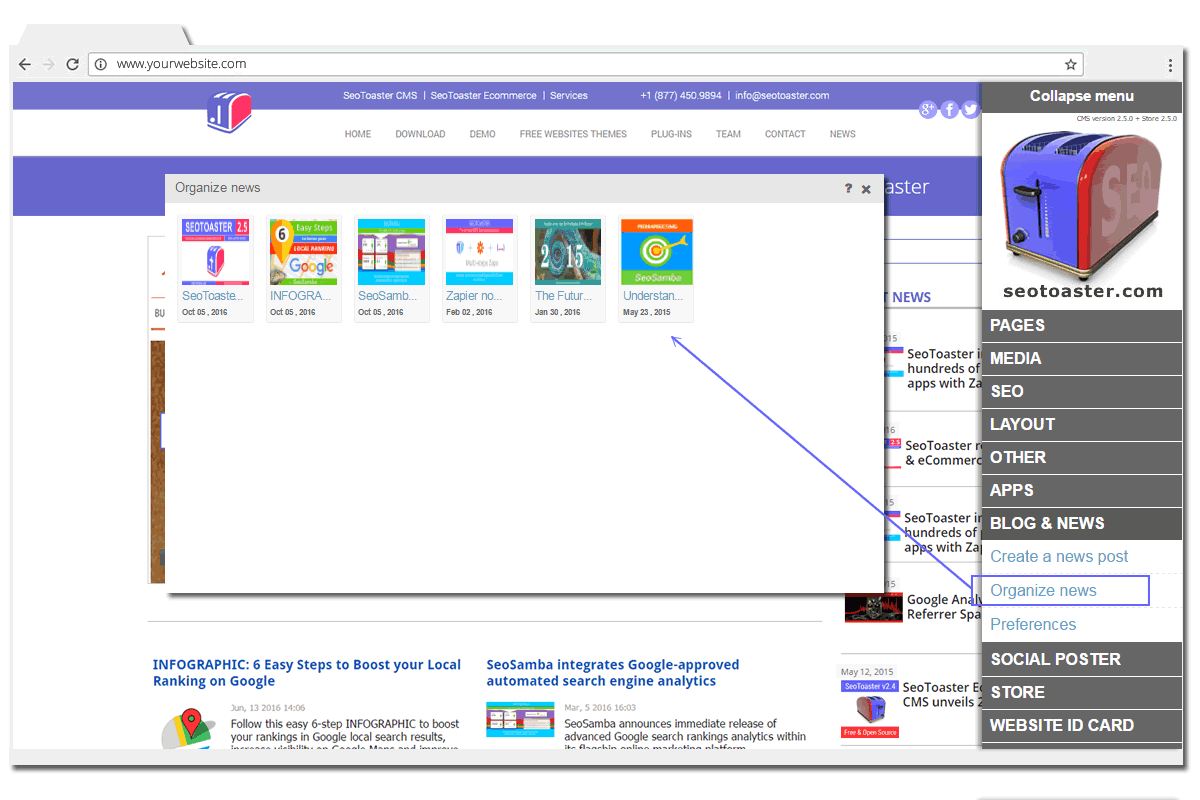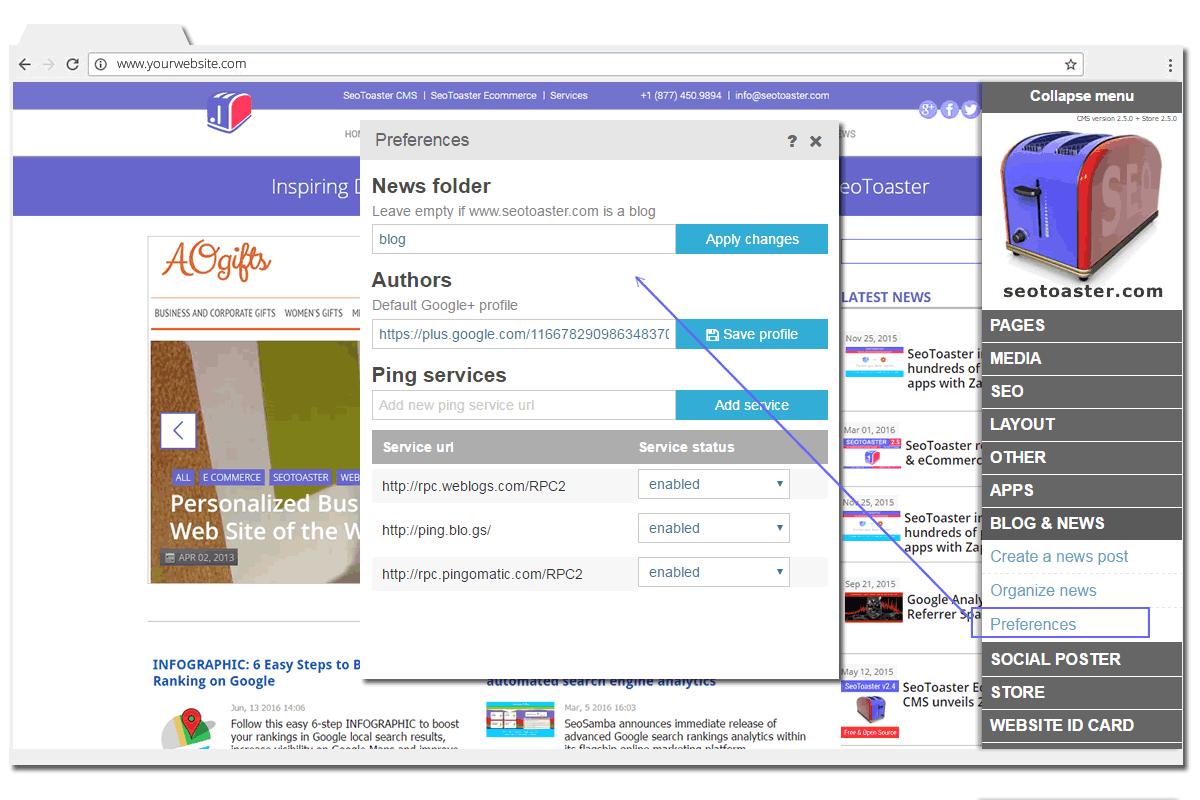 Simplified environment helps you prevent blog hacking
SeoToaster pings automatically the most popular blog directories and search engines anytime you publish new content to your website.
It works just like WordPress except, that WP pings anytime you edit a draft post, and from what we hear can end up getting you barred from directories on the ground of spamming.
Obviously, as any other major issue with WP, you are free to add to the clutter and hope for the best by adding yet another plug-in...by now, you probably already know our grudges with WordPress and the plug-ins from hell.
The best part about this is that if you're a small business owner, there is no WP installation, upgrade, plug-ins to configure or anything.
In addition, you can transform any page of your site into a blog post, or a hybrid page, and because your blog lives on the same domain than the rest of your website, you reap all the blog writing SEO benefits right where it matters; onto your main domains.