Track all your search rankings, keywords, and landing pages with SeoToaster CRM Ultimate Edition
With SeoToaster CRM Ultimate Edition and a free SeoSamba account, you can access SeoSamba's powerful, automated and free search engine ranking checker software to track search rankings for all your websites, keywords, and landing pages.
SeoSamba's Google Search Engine Keyword Ranking Checker Tool fetches data directly from Google itself while retaining ranking history much longer.
It also suggest automatically key phrases that have the most potential for your business so you can focus your efforts on what really matters, and improve ROI forall your SEO strategies.
How to use Search Engine Keyword Ranking Checker Tool for your website
To get started, register a free SeoSamba account.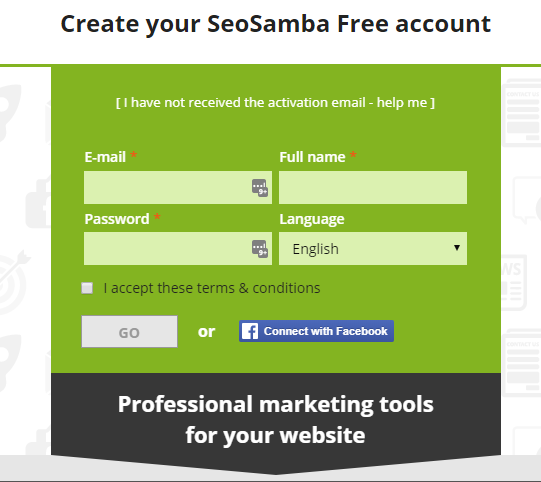 You will then be able to connect your Google Webmaster Tools account, and monitor all your search rankings for one or many websites from a single screen, provided by Google itself in full compliance with Google terms of services.
However, while Google offers 90 days of data, SeoSamba retains the entire search rankings history of websites, offering an unique view of a site search rankings evolution over time.
You can also visualize progress with your search rankings at a glance first you get to see the total number of keywords you rank for giving you a sense of whether you're broadening your presence in Google or not better yet using the same graph.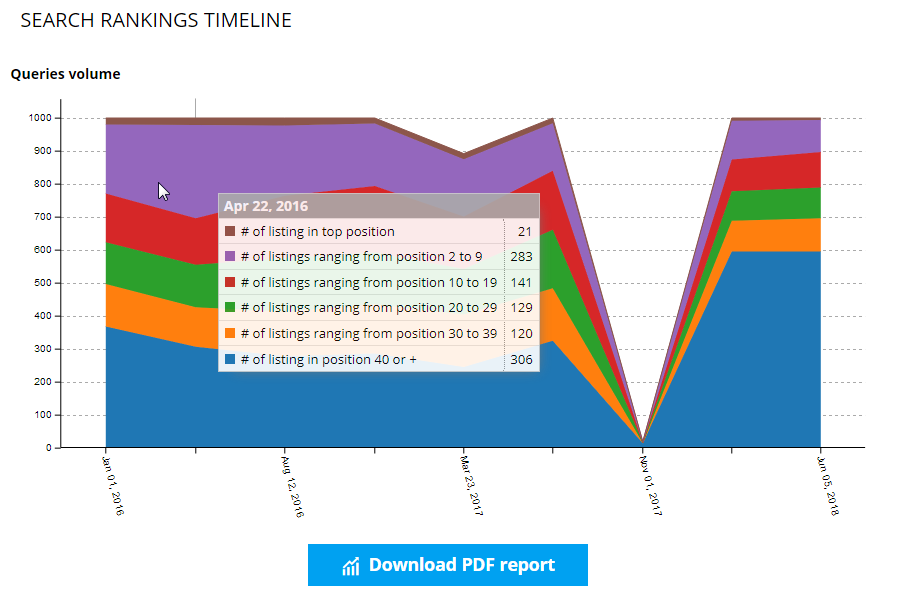 Thanks to the color coding you can easily tell whether your rankings are actually progressing in the right direction.
Furthermore, if you connect multiple websites to SeoSamba you can get to see an aggregated view of all your site's rankings on the same graph, and can easily drill down to a single site view as well using the top left website pulldown menu.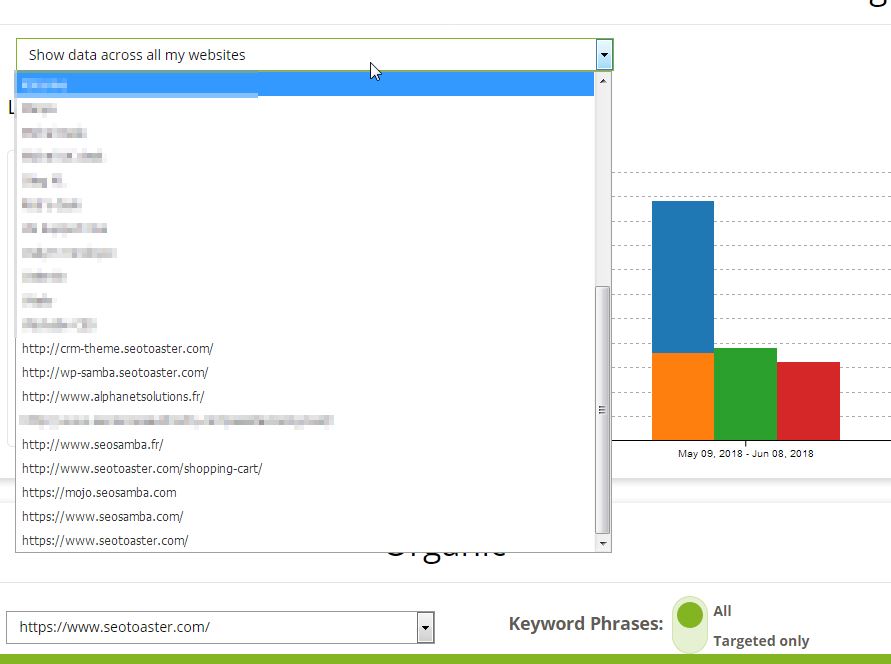 Another great functionality that will not find in any other comparable tool is the Organic Key Phrase Reporting Tool that shows you top key-phrase opportunities to boost organic search rankings for your website(s)!
Not only does it show you at one glance how many clicks you are currently getting for these keyphrases, but also great organic content link building opportunities, and as you know SeoToaster is just about the best free tool to do it!
This screen also shows you other invaluable key performance indicators such as overall clicks from search engines, total impressions (views), average CTR (click through rate), average position for all your compounded keywords!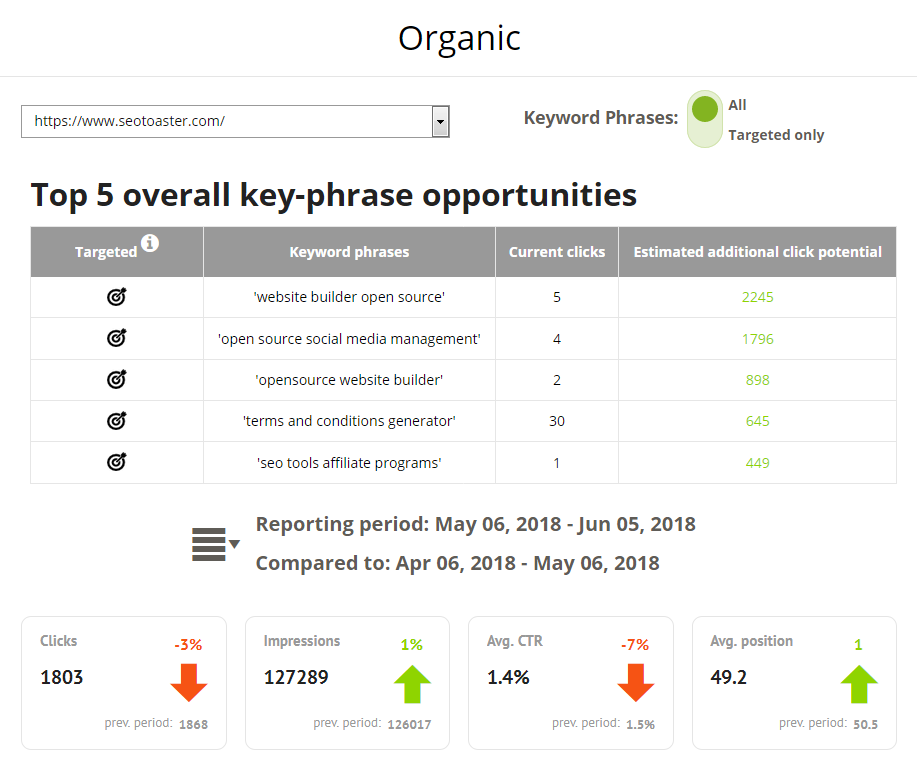 Need more reasons to use our Google Search Engine Keyword Ranking Checker Tool? You can a comprehensive view of the top 1000 keywords (!) for your websites, view not just organic but also paid campaigns from AdWords and other sources, research and reorganize key phrases at will, specifiy and selected target keywords!
With a premium SeoSamba subscription you can also automatically upload a sitemap file to Google, and perform a number of automated actions to help you enhance your website visibility with Google
including submitting your listings automatically to Google local business!
More SeoToaster CRM Features