Turn your idle content into a money making leads machine with SeoToaster CRM Ultimate Edition
Do you produce valuable content that could be leveraged to generate leads for your business? Why not put it to good use by offering against customer and lead generating data instead of just giving it away for free?
With SeoToaster CRM Ultimate Edition, you can easily protect any type of documents (PDF, PPT, slideshows, videos, webinars, podcasts, web pages...) behind a simple form that will let you track downloads, and get immediate insights about leads that previously visited any of your websites properties.
Simply log on to SeoToaster CRM Ultimate Edition, and check your Timeline tab where you will find real-time alerts and invaluable data about all visitors that access your form-protected documents.

From there you can instantly access all information acquired from that lead's profile once they've filled up your website's request form, including but not limited to name, organization, position, email, phone numbers, and anything you'd like to know about your visitor, all in just one click!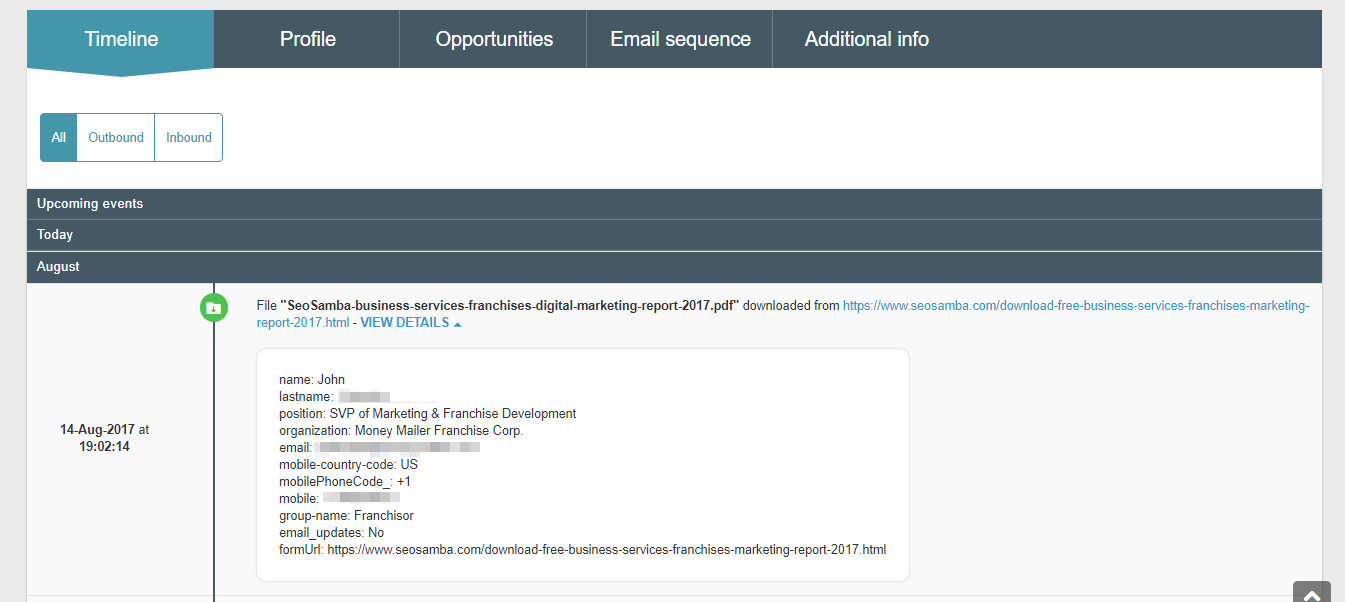 Since you can customize your online forms at will, it's entirely up to you to decide what information you will require from your visitors. You can even build online forms for your website in minutes without any programming knowledge, it's all so easy with SeoSamba's free webform builder!
For more information, head to our SeoToaster CRM Ultimate Edition Documentation, and find out how you can generate leads with your content easily and rapidly.
See Lead Generating White Paper Download Forms in action
At SeoSamba, we do practice what we preach, which is why you will find several lead generating high-value white papers on our own websites.
To see it in action, simply head for instance to this web download page, and fill up the form to get your free copy of our Top 100 Retail Franchises Digital Marketing Report 2018 ($1,999 value).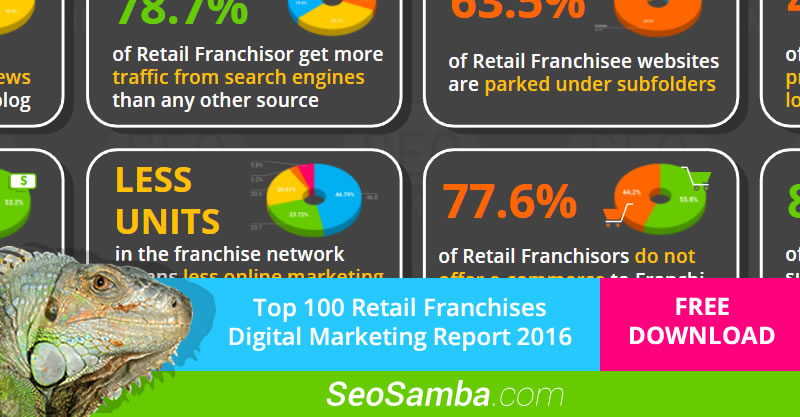 More SeoToaster CRM Features