Integrate and import leads from other solutions into SeoToaster CRM Ultimate Edition
With SeoToaster CRM Ultimate Edition, you can put your existing marketing and sales software to work straight from your website, and leverage a more powerful, user-friendly, and above all cost-effective lead generation and nurturing solution.
Once deployed, SeoToaster CRM Ultimate Edition can let you send new contacts easily to your email lists, connect to another CRM, integrate with your existing webinar platform, or why not just all of the above!
To import data from your previous solution or spreadsheets to yourSeoToaster CRM Ultimate Edition, simply go to "Import leads and organizations" tab of CRM config screen, download sample file for leads, lead options, organizations, organization options or tasks, fill it in with your data or use these headers in your data files and upload CSV.
You can also hire our professional services team to normalize and import your data and setup your CRM.
Connect your CRM to SambaSaaS
This is the first thing you should do. Open a free SeoSamba account, add your token to your site/CRM and instantly open up a world of integrated functionalities.
Your CRM is then able to track visitors across websites you own; and create leads and log calls from any number of call-tracking numbers, as well as place and record outbound calls. You can post to social marketing networks from SeoSamba's curation and social marketing tool, and your CRM also integrates with SeoSamba's email marketing platform to easily upload and maintain contacts lists.
If SeoToaster CRM also powers your website or web store, SeoSamba's free account will also let you track search rankings while a premum subscription will let you post blogss and publish press releases from the centralized SeoSamba blogging system. 
Download a plug-in to instantly add functionalities
When it comes to flexibility, the SeoToaster suite of online tools is second to none! SeoToaster CMS is a free, 100% open-source CMS which you can entirely customize to fit your needs, meaning there is absolutely no limit to the designs and functions you can build your site with.
SeoToaster is enriched by a variety of widgets and plugins that bring tons of convenient, user- and developer-friendly functions available for free or for a fraction of the price of comparable tools, plus they come from the software maker itself so you know it's 100% functional and trustworthy!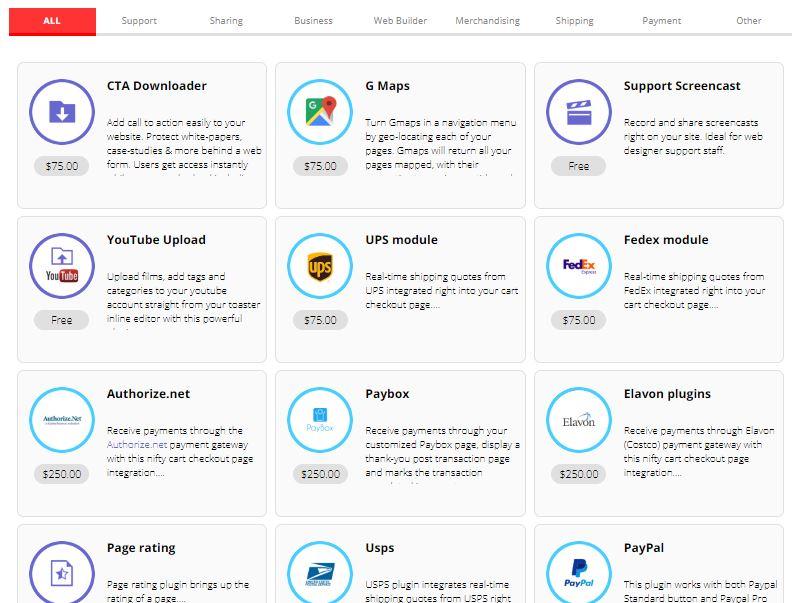 Better yet, our Toaster Developer's platform allows you to create your own widgets and shortcodes!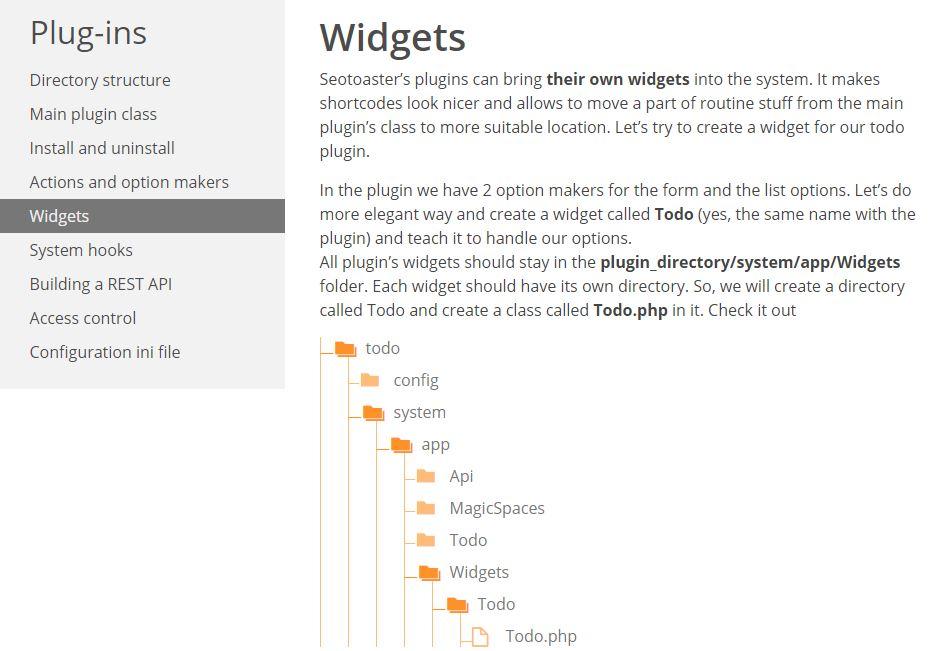 Use our API to connect events and create workflows
If you are like us, you need to integrate your CRM with others in-house applications. That's where our RESTful API comes in, and let you add triggers to the worklow events section and build automation rules. Follow-up with sign-ups, send email sequences, assign tags, all of this and more is possible and quite easy to build for CRM developers.
If you do not have an IT staff, contact us for custom integration quote.
Connect 1000 others apps with Zapier
Zapier is an online tool to mix and match trigger-based actions called Zaps and automate workflows between apps.
Multi-Step Zaps now allows the creation of a chain multiple and virtually unlimited automated workflows using SeoToaster and or any of the apps available for Zapier integration.
For instance, any SeoToaster-powered website can post to any number of social networks or RSS feeds, automatically upon publishing any new web page, or send an email with Gmail and create a FreshBooks invoice upon any order update in SeoToaster Ecommerce.
To connect your Seotoaster CRM with any outer service using Zapier, first create an account and log in, then click the 
 button at the top of the page.

Search for the service you would like to connect, for example Google Forms (it can be any - SalesForce, Facebook, Linkedin, Slack etc.), and select it form the drop-down list. 
For more information on how to create a trigger on Zapier, please visit our SeoToaster CRM Ultimate Edition Documentation.
Once your trigger is created, connect the Action by selecting Seotoaster Create Lead ads.
You will need to follow a few more steps in Zapier then in SeoToaster CRM Ultimate Edition, then and can repeat them with any of the 500+ apps available to create customized, automated workflow and boost your lead generating website even more!
More SeoToaster CRM Features