Silo your website navigation to gain focus
Thanks to SeoToaster's link siloing Javascript technology, you can easily point search engines bots to closely related web site pages.
This advanced SEO technique (not to be confused with deprecated no-follow tags technique) helps make your web site particularly relevant for each of the content niches you cover and ensures a solid foundation for higher keyword rankings.
It is usually practiced by experts who charge a hefty price for it when implemented as part of an SEO consulting project, but thanks to SeoToaster you can now take care of it yourself, and at no extra cost!
Website links siloing made easy and done right
SeoToaster provides an unique point and clicks interface to sculpt links and build link silos using Java Script. You can even silo entire categories of your web site in just one click. SeoToaster retains regular HTML links across web pages belonging to a silo, while Java Scripting other links and making them vanished from the search bot stand-point.
Links siloing is a great way to tell search engines which pages of your website are closely related when you cover a number of different content niches, or when your navigation list all pages code-wise but only makes related category pages available to users from an interface point of view.
How To Manage Silos With SeoToaster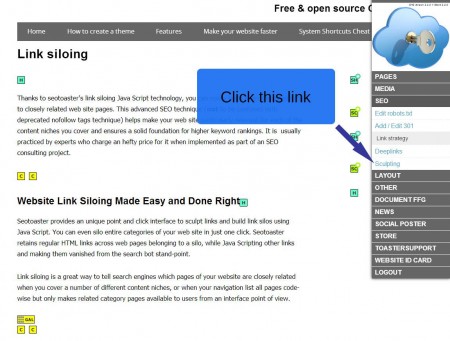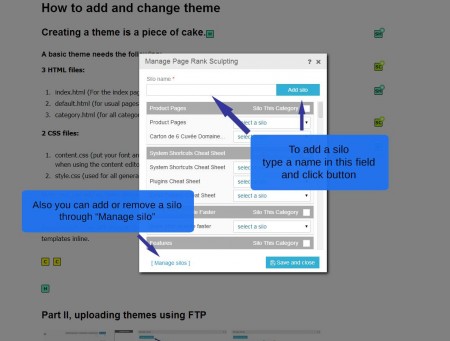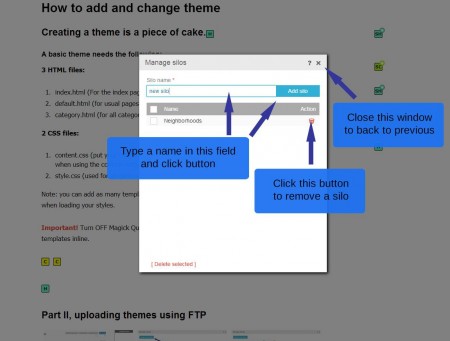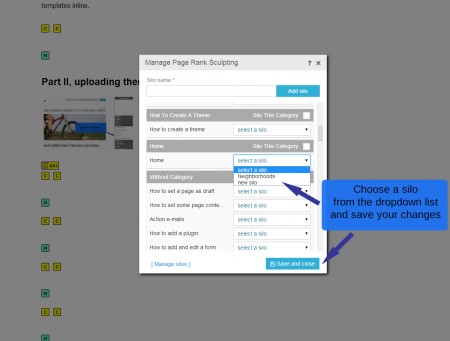 How To Sculpt Your SEO With Link Siloing