Very fast and easy editing
Although you can add as many CSS sheets as you need, SeoToaster requires 2 CSS files by default:
styles.css (For the main styles)
content.css (For styles you might need in the content editor).
The CSS edition can be made directly from the front panel, or simply by re-uploading the whole theme itself.
Whatever change made through the front panel are saved as hard files within the theme.
Screencast showing how to edit the main style sheet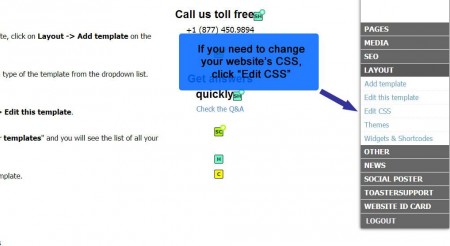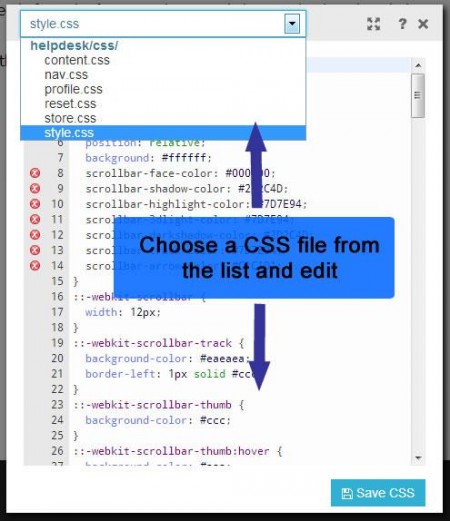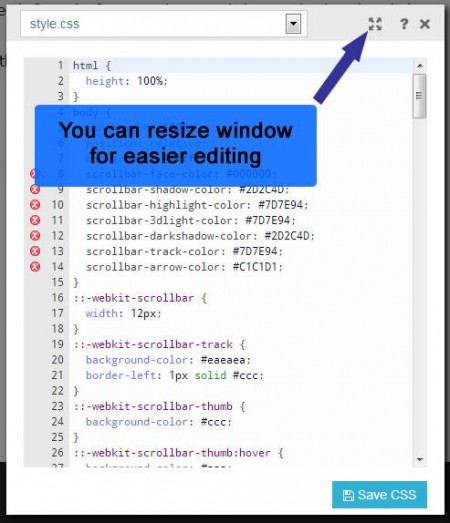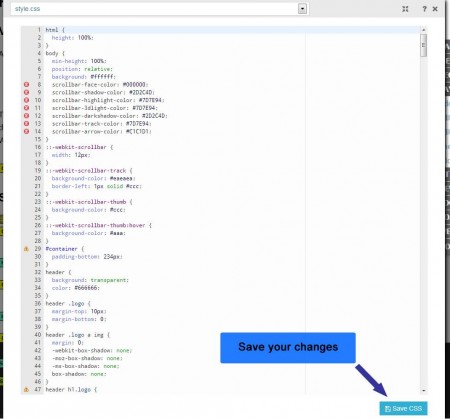 Screencast showing how to add styles to your content editor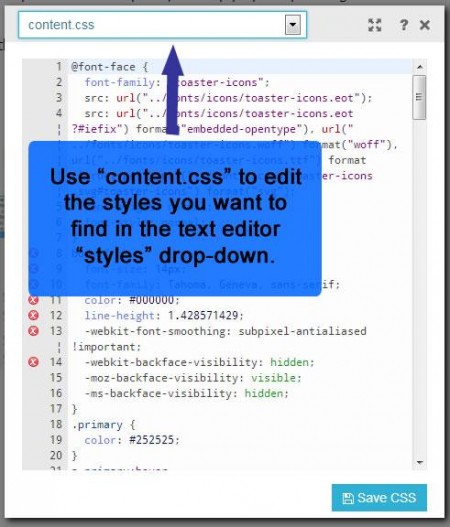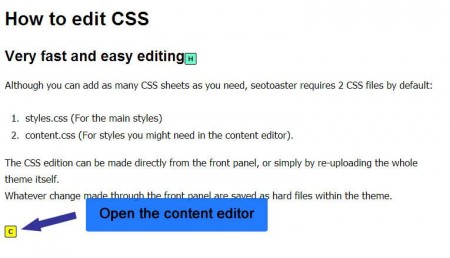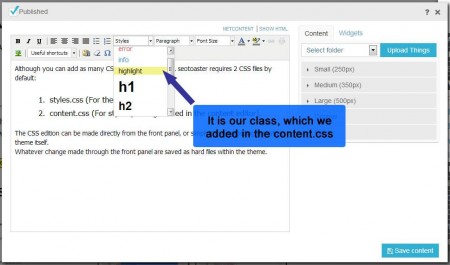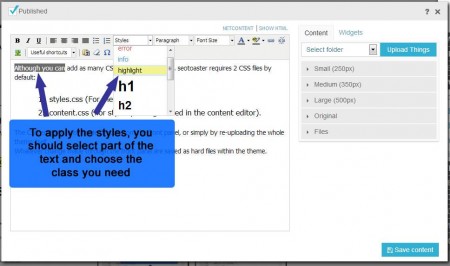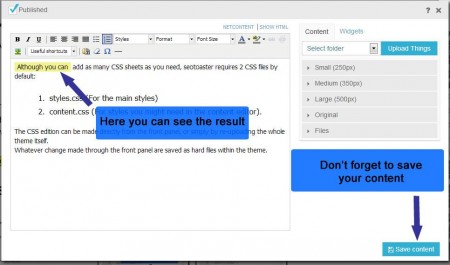 How to add and edit your website CSS files with SeoToaster