Better search engine optimization with a true SEO e-commerce shopping cart
When it comes to higher rankings and click through rates, HTML 5 Microdata specifications advocated by Google can help you more than many search engine optimization tools out there.
SeoToaster builds micro-data formatted product landing pages out-of-the-box and when used in conjunction with one of the free premium website themes.
How do you impact Click through rate (CTR) on search engine results page?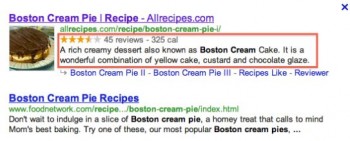 Users love to click on listings that seem the most informative. To make product rich snippets visible in Google search results you need to embed micro-data (set of html5 attributes) in your product template. SeoToaster does this for you automatically thereby maximizing click through rate for your e-commerce store.
Micro-data formatted product landing page template example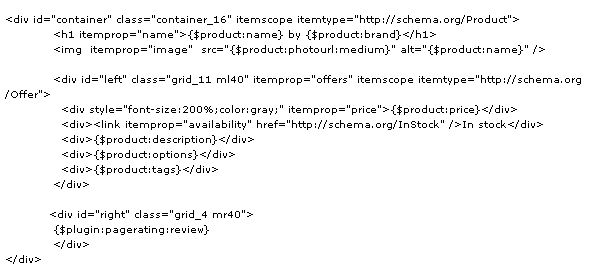 Build a micro-data formatted product landing page for your e-commerce store

Test your page against Google's Rich Snippets Testing Tool: http://www.google.com/webmasters/tools/richsnippets

Check out a live demo of a SeoToaster powered micro-data formatted product landing page: http://www.google.com/webmasters/tools/richsnippets?url=http%3A%2F%2Fpavel.seotoaster.com%2Fsamsung-galaxy-nexus-1.html