Shopping cart order management the easy way
SeoToaster let you easily manage, filter, sort and process your e-commerce website orders from the  store dashboard menu.
At a glance, you get a view of the last 10 orders placed through your web store. Click on the customer name to access the orders details screen.
From the order management screen you have the ability to add a link to the shipping tracking website with the embedded order number or if you just enter a tracking number, we will link it up automatically to your shipping plugin's known online parcel tracking website.
Regardless, this link is made available in the client account interface so that your customers can easily get a view of their parcel's whereabouts. You can also send automated email notifications whenever their order status has changed.
On your SeoToaster Control Panel, select OTHER > Action-emails & SMS menu to customize message's content, recipients and automated notification options or the layout/Edit this template menu to access and customize your email HTML templates.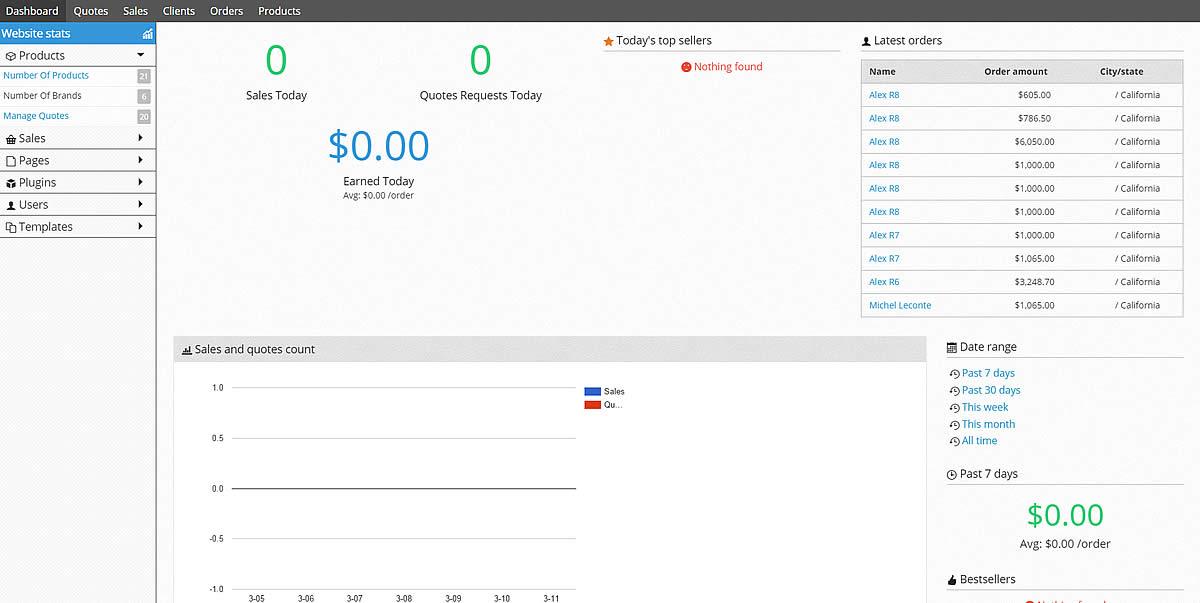 Manage Online Orders & Cart Content Easily
From the order details screen you can easily search and filter by cart order amount, order date, order ID, shipping carrier, shipping destination, product name, SKU or mpn.
At a glance, you can view the number of products purchased in an order, your customer email, as well as the PDF invoice attached to the order.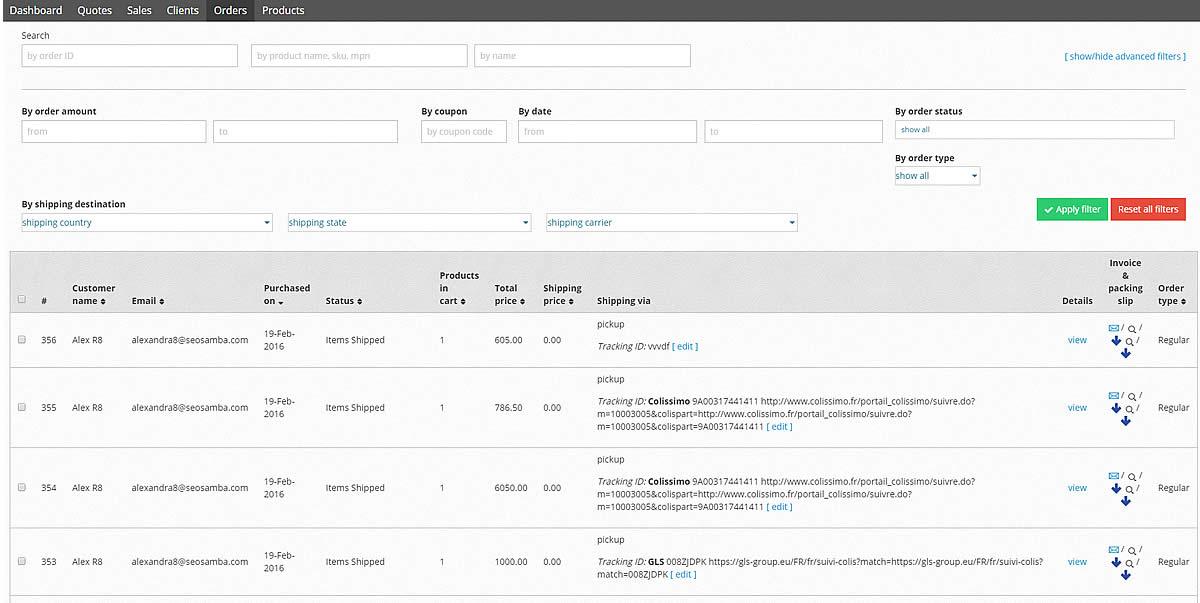 More Info About Ecommerce Management: